So I'm back with another Sunday Social - read along and get to know me :-)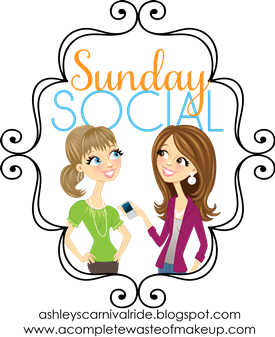 This Weeks Questions:
1. What is one movie you are terrified to watch?
Anything with Exorcism. It's evil and I want nothing to do with it.
2. What is one TV show you have always wanted to get into but haven't yet?
Downton Abbey.. I know I know. I watched the first two episodes with my mom when I was on vacation but I was a little pre-occupied, hence I need to re-watch them.
3. What is one daring activity on your bucket list?
I have. I am an only child, so its only natural I have a little independence in me! I actually don't mind because I'm not set to anyone's agenda but my own.
5. What activities do you like to do alone?
I love to SHOP alone. If I'm with other people I rarely shop for myself because I don't want to bother them while they wait for me to look for stuff or to try on clothes - I rather just do it on my own time.