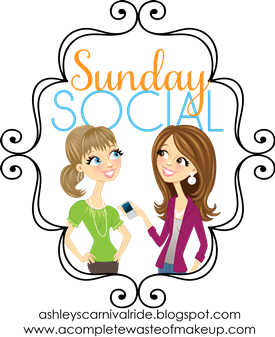 It is that time of the week again!!

1. What was your first car?
1992 Navy Blue Buick LeSabre (miss that big girl!)
2. Who was your favorite childhood teacher?
Mrs. Sproat (4th Grade Teacher) - she stopped teaching a few years after our class to open up an Urban clothing store. I actually just ran into her tonight at Walmart. Always great to catch up with her.
3. Were you involved in any sports/extracurricular activities?
I was definitely involved in performing arts (drama, choir, band) since I was a little girl all the way through high school. When I was in 6th grade I started playing volleyball and was a setter and defensive specialist (and a MEAN server!)
4. What was your favorite birthday party?
My mom did a really great job at surprising me for my 15th birthday. The sad thing is that there were so many hints and a couple of flubs on a friend's sister's part - but I was totally oblivious! My mom got me a karaoke room with a bunch of snacks and my closest friends. We had a great time. She knows me well!

5. Who was your teen celebrity crush?
Hands down, Justin Timberlake
(so much so I didn't like Britney Spears for a while - and even Cameron Diaz, lol!)
6. What show/movie did your parents not allow you to watch?
Mom didn't like for me to watch a lot of shows that I would watch when she wasn't around - but one that comes to mind that she really despised was Married with Children.