Hi There everyone! Have a fabulous Sunday! Don't forget to link up!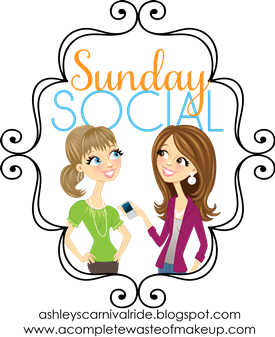 1. What is your ideal way to relax?
Vegging out on the couch to Netflix
2. Where is your favorite place to be?
Wherever my family is! "Home is wherever I'm with you!"
3. Who do you consider your biggest role model?
Hmm, this is a hard question.
4. What does your life look like in 3 years?
Married with children, owning and working from home.
5. If you could go back and change one decision, what would it be?
I've definitely made some financial decisions that weren't the best! I have and am paying for them. You live and you learn!
6. What is your biggest accomplishment in life so far?
Stepping out of my comfort zone with my
etsy shop
, and putting myself out there in trying to make blogging friends and networking. (Oh and maybe a Marketing degree would be a big accomplishment too!).